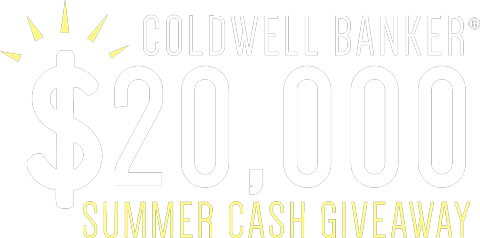 What could you do with an extra $20,000?
Indulge in a dream vacation
Delight in a home remodel
Buy that shiny new car
Invest in a college fund
Or simply stash it away
The possibilities are endless!
Enter online today for your chance to win the $20,000 Coldwell Banker Client Summer Cash Giveaway.
It's just our small way of saying Thank You!
Entry Deadline: 9/16/2016
Drawing Date: 9/30/2016